I am an established arts and non-profit executive with over 25 years' experience leading and supporting a broad range of cultural organizations to achieve short and long-term financial and organizational goals.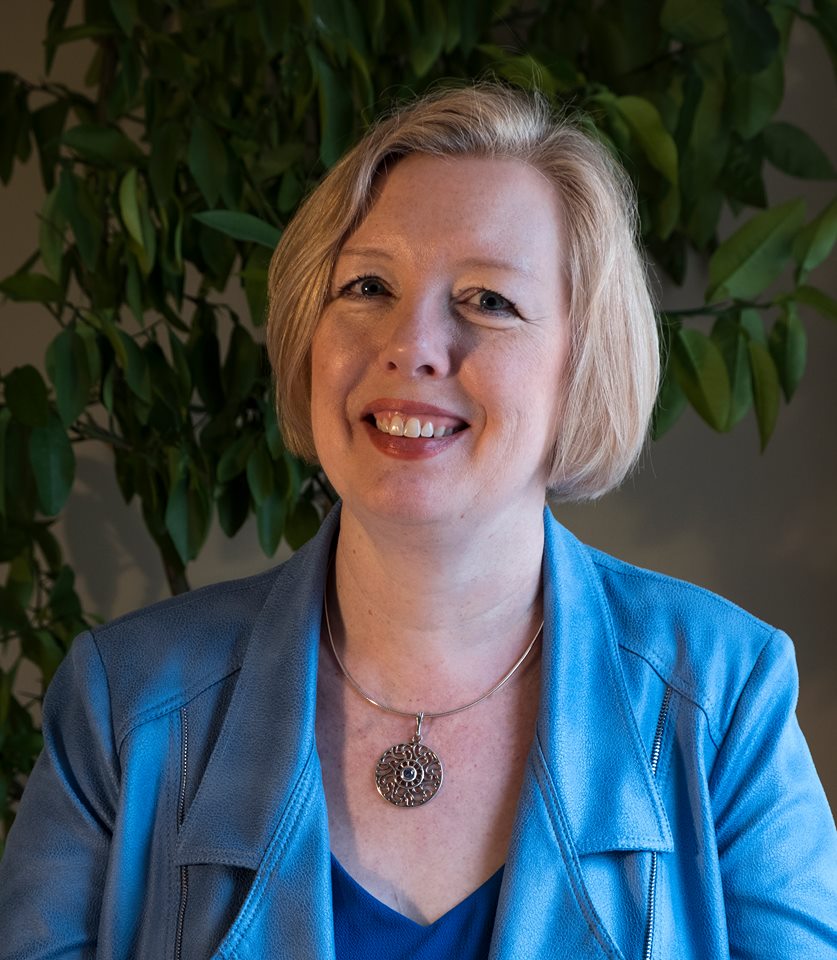 I am an established arts and non-profit executive with over 20 years' experience leading and supporting a broad range of cultural organizations to achieve short and long-term financial and organizational goals.
Strengthening communities through powerful partnerships
I have a special interest and experience in arts management training, funding program development, cultural planning, and arts advocacy initiatives through past roles as National Program and Community Relations Director of artsVest™ with Business / Arts, consulting work with the Department of Canadian Heritage and through my studies in international arts management.
An entrepreneur at heart, I have a strong ability to take charge of projects, train and empower others, and motivate those around me to do their best work. I believe a leader's primary duty is to cultivate, professionally develop, and grow confidence in their team.
I am frequently invited to present workshops and seminars on topics ranging from careers in the field of arts management to corporate sponsorship development practices and new funding models in the cultural sector.
In 2015, I completed the Master of Management in International Arts Management (MMIAM) program, presented jointly by HEC Montréal and Southern Methodist University (Dallas), with campuses abroad at Universidad de los Andes (Bogotá) and SDA Bocconi (Milan). Through these studies, I met with arts leaders and studied arts management practices in all disciplines on a global scale. For two years, I was the editor of "The MMIAM Journey", the program's blog, which featured my interviews with international arts leaders, alumni from the MMIAM program, and research articles.
Cross-Cultural Collaboration Through Choral Singing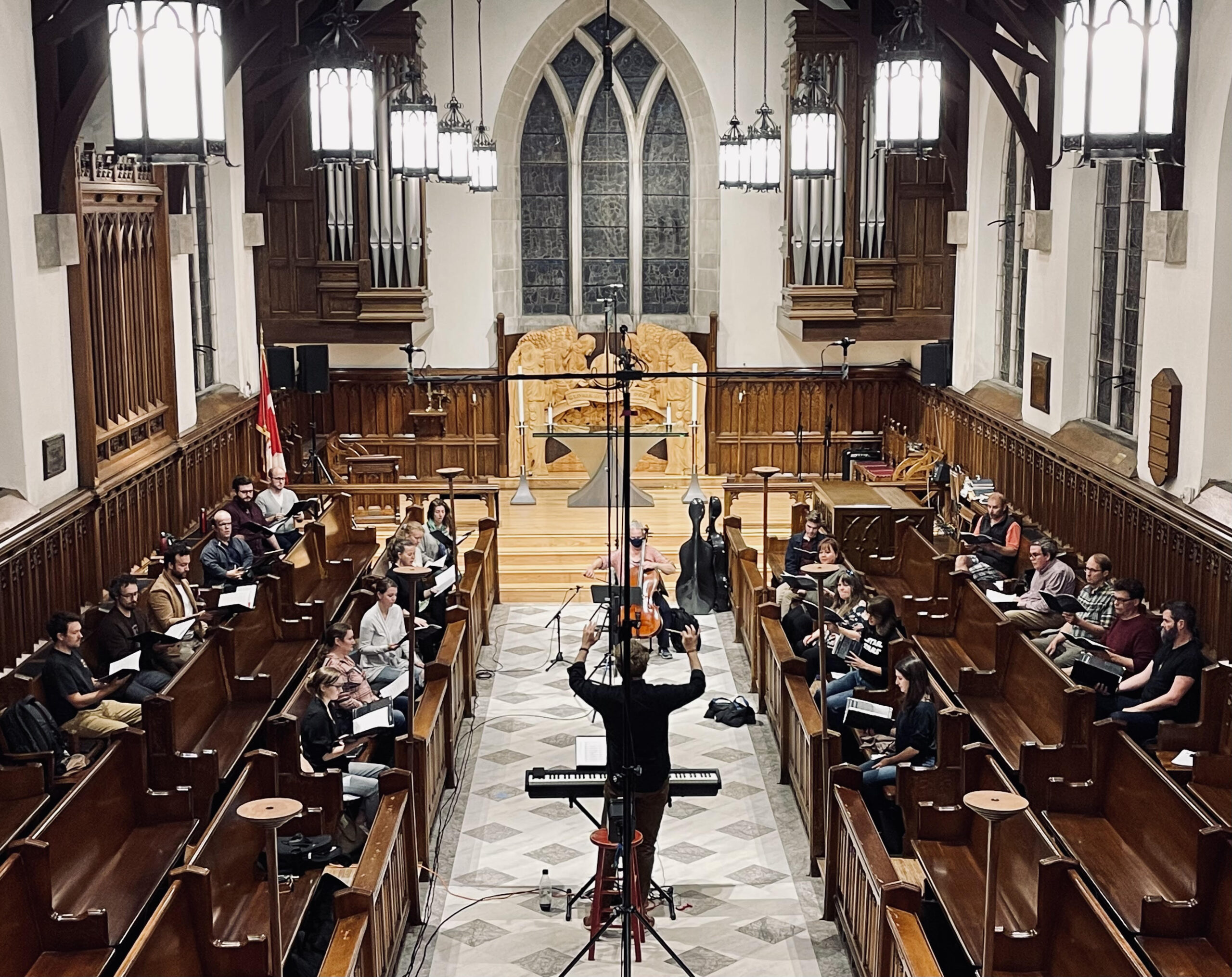 An avid lifelong choral singer, I have spent much of my career working in the national and international choral arena and have been internationally recognized for my expertise in managing community and professional choirs. For as long as I can remember, I have been passionate about cross-cultural collaboration, most notably through my work with Canadian and Latvian choirs, composers and conductors, but also through my involvement in the planning of and participation in international tours and festivals.
From 2019 to 2023, I was the Executive Director of The Elora Singers and the Elora Festival, both under the artistic direction of Mark Vuorinen. My tenure with these organizations was punctuated by the unique challenges of leading a cultural organization through the COVID pandemic.
Despite the many restrictions on cultural activity for over two years, our administrative and artistic teams produced online concerts which reached new international audiences and were offered to long-term care, retirement home and social support service residents across Ontario.
I successfully developed new regional, national and international partnerships for The Elora Singers, including engaging their first international manager and the commissioning of new works by Canadian composers. In March 2023, The Elora Singers was nominated for its first JUNO award under Mark Vuorinen's direction for Radiant Dawn: Music for Advent and Christmas, recorded between lockdowns during the pandemic.
Under my administrative leadership, the Elora Festival returned to live performances in July 2022 after a three-year absence, with a reimagined operational and staffing structure.
Promoting Latvian culture – one story, one choir, one song at a time
In addition to my work in promoting Latvian choirs, conductors and composers to the rest of the world, one of my other creative passions is translating Latvian literature to English. I am a regular contributor to the award-winning Latvian Literature platform based in Riga. In 2020, I was recognized for my achievements in promoting Latvian culture and artists internationally and was appointed an Officer of the Cross of Recognition by the Republic of Latvia.
For a detailed employment history, visit my Linked In profile.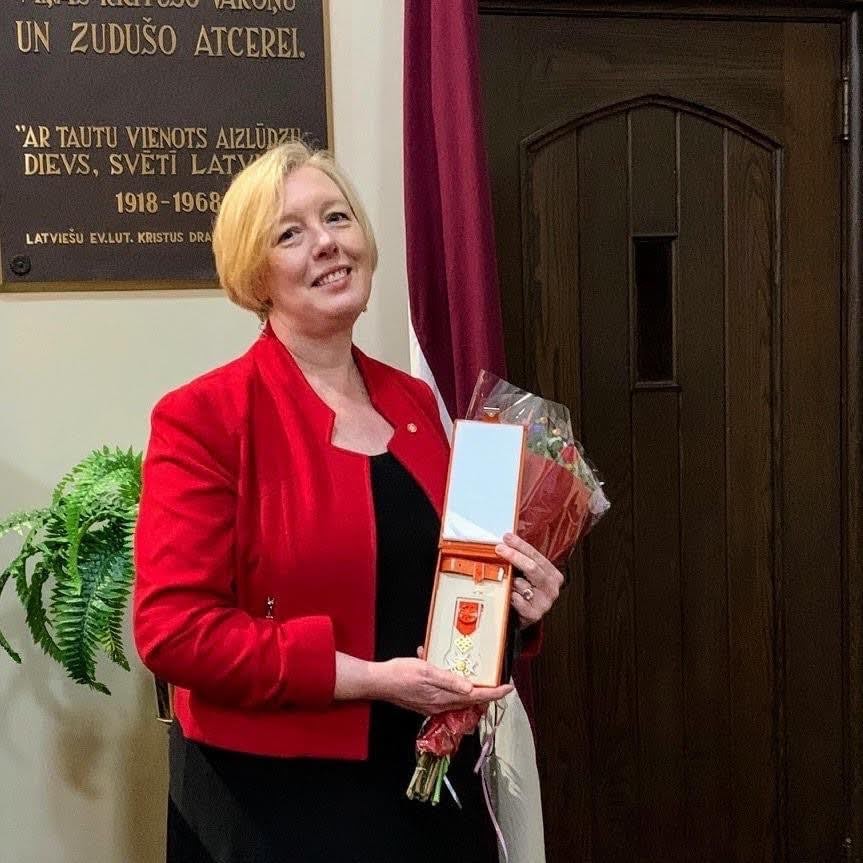 I was pleased to collaborate with Laura Adlers on several ambitious projects, most notably Laura's co-production with Robert Cooper and the well-known Orpheus Choir of Toronto's "Nordic Light Tour" over a two-week period, featuring the Canadian premiere of Ēriks Ešenvalds' "Nordic Light" multimedia symphony, the Canadian premiere documentary film of the making of this work, and the composer and his publisher Musica Baltica touring to Toronto, Kitchener-Waterloo, Montreal and Ottawa to present workshops to local music students and choirs and promote Latvian choral music.
This was one of several cultural projects Laura was involved with as part of the Centennial anniversary of the Republic of Latvia celebrations in 2018. None of these projects would have been possible without her many connections and her sound understanding of the value of cross-cultural collaboration and strategic engagement.
In 2020, Laura was appointed an Officer of the Cross of Recognition by the Republic of Latvia for her many years of service in this capacity.
I want to thank Laura for all she has done to help both our organizations move forward with our strategic agenda in unimagined circumstances. To stay active in lockdowns is a great achievement. To move forward strategically in those circumstances is incredible. While it has taken a team to do this, Laura has been both glue and guide and for that I am truly grateful. Thank you, Laura for your leadership over the past 3.5 years!
Laura was instrumental in launching the artsVest™ National program in 2011 and has initiated and developed successful and myriad partnerships with multiple stakeholders across the corporate, public and cultural sectors. She developed a community relations and outreach strategy to promote the program across Canada and spoke at multiple conferences on the impact of the program.
I have always admired Laura's distinct passion and sensitivity to arts and culture. Her business acumen in relationship building is unmatched. She is a flawless writer and her public speaking skills are incredibly solid. Laura's experience, talents and positive disposition would be an asset to any organization!
Laura Adlers has been an irreplaceable part of the Latvian Song Festival movement in Canada since 2006. An experienced culture manager in Canada, she has been invaluable in planning events and excels in anticipating problems and solving them promptly and efficiently. A highly capable creative and strategic planner, she is also spectacular in hands-on on-site management. I dread to imagine how our events would have gone without Laura.